Cybersecurity is one of the most exciting topics of this decade. From cyberattacks to security breaches and phishing scams, companies are compromising and making headlines every day. This situation offers a great opportunity for people who want to enter the industry – there is a growing need for qualified professionals to deal with nasty cyber threats. In 2021, security professionals will need to collaborate more than ever with their businesses due to a lack of security.
According to a report, jobs in cybersecurity are expected to reach 3.5 million by 2022. Even if you think you are technically very qualified, you can still pursue a career in cyber security – everyone has a place in this domain.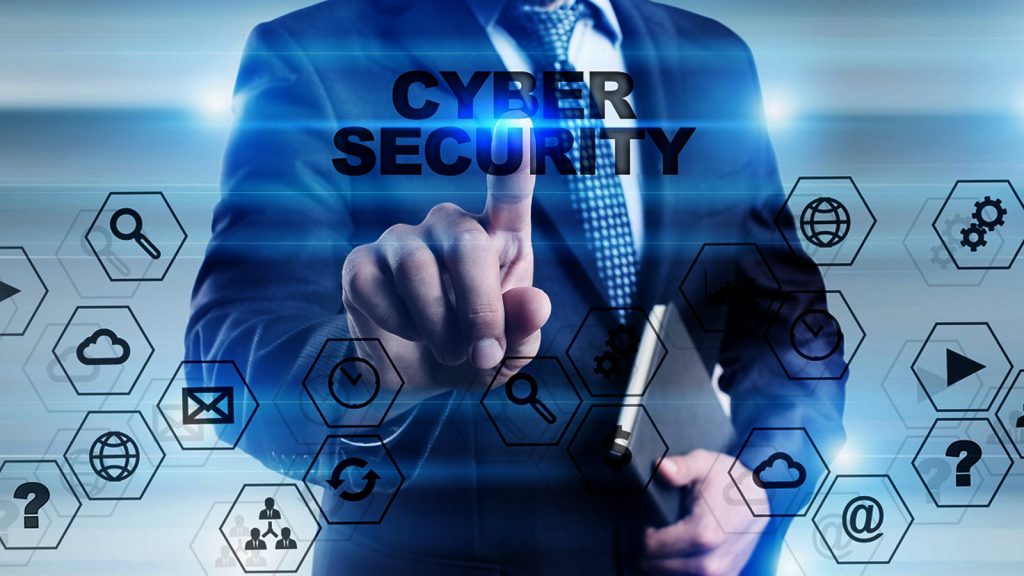 What is Cybersecurity?
Cybersecurity is a practice of protecting computers and networks from digital attacks.
Now, many companies, financial departments, and government agencies are looking to protect their data from hackers or cybercriminals. These attacks should be handled by engineers, pen testers, security testers, and other professionals.
Why Cybersecurity is important?
Cybersecurity is important in a variety of sectors, including government agencies, start-ups, medium and large companies, and even for personal use. But why do they think safety is so important?
Gone are the days when simple firewalls and antivirus software were your only security measures. Cyber ​​threats can come to any level of your organization so teach your employees about simple scams like phishing, ransomware attacks, or other malware designed to steal intellectual property or personal data.
The risk of cybersecurity is increasing and without its help, your company will not be able to defend itself against data breach campaigns.
Therefore, all these factors are directly related to the increase in employment. Before moving on to the real topic, let's take a look at some common questions that cybersecurity activists have in mind.
Is cybersecurity right for me?
Do I have certificates related to the field of cybersecurity?
How to start cybersecurity?
What skills do I need for a computer security career?
How do I get to experience this field?
Is there a lot of travel involved in IT security work?
Are there entry-level/internship opportunities?
What are the career advancement opportunities?
In the article, I will try to answer most of the above questions like how to get started with cyber security, skills, job overview, etc. – but others will depend on your goals and the demands of the employers you live with.
Get started with a cybersecurity courses:
Certifications That Push Your Career One Step Ahead
Although knowledge and skills are a must to become a cyber security expert, certifications have their own advantages.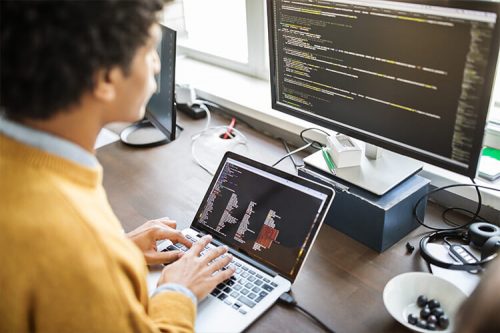 Dip your toes in some of the cybersecurity courses listed below:
CyberSecurity Careers
Since cybersecurity is a huge field, one can take different paths in cybersecurity. Keep in mind that cybersecurity job titles vary from company to company, but in general, here are some common roles:
CyberSecurity Generalist: The jack of all trades for a small company.
Network Security Engineer: They are involved in managing their company's network security, from firewalls to routers to VPNs. They are commonly found in large companies.
Cloud Security Engineer: This role is primarily involved in providing security for cloud-based platforms.
Application Security Specialist: These are people who use a combination of hardware and software capabilities to protect applications from threats.
Identity and Access Management Engineer: A subsidiary of cybersecurity, which focuses on digital identities within an organization to ensure the correct status of the system and prevent unauthorized use.
Security Architect: Individuals involved in designing, developing, and managing the implementation of network and computer security for an organization.
Infiltration Tester: Infiltration testers are those who are paid to legally hack software systems to identify vulnerabilities.
Malware / Forensic Analyst: These are the people who are involved in digging for malware.
Incident Response Analyst: These are individuals who respond to any type of security breach and control the damage.
Cryptographer: People are involved in encrypting important information to ensure corporate privacy.
Safety Coach: Trains staff in safety practices.
CyberSecurity Engineer: Designs, develops and implements network solutions to protect against cyber threats.
There are more! Almost all of these positions require at least one or more cybersecurity certificates.
In what professions can a cybersecurity professional work?
As a cybersecurity professional, you could work in industries, such as:
Banking Sector – The banking sector is always operating in a highly regulated environment and they usually face threats from cybercriminals.
Federal Government – The United States government spends $ 28B per year on cyber security. All security personnel in the United States must complete the cybersecurity certification courses approved for DoD 8570/8140.
CyberSecurity Act – Lawyers can specialize in information security to handle liability as a result of violations.
Utilities – Since a hacker can cut off electricity to a water plant or gas treatment plant, our country needs an internet security expert for applications such as water, electricity and electrical utilities.
HOW TO START A CAREER IN CYBERSECURITY?
Cybersecurity career paths can be tricky for newcomers due to the fast-growing industry. But, don't worry. Here is a roadmap for the cybersecurity industry to follow to build a solid business in cyber security.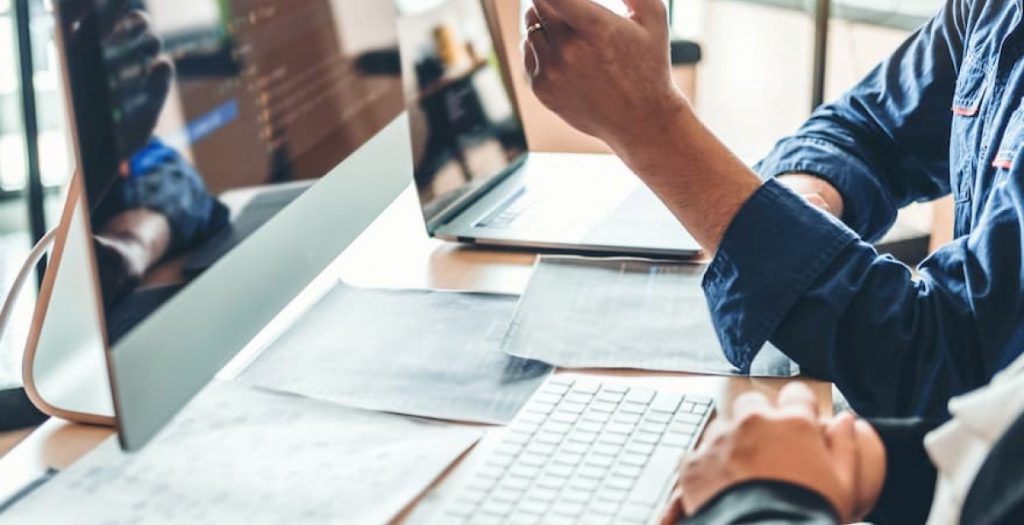 Hard skills
The skills required for a cybersecurity career are tough skills. If you are from a technical background, you already have difficult skills. This technical background comes from a bachelor's degree in information security or a related field in computer science. Your basic technical knowledge should include Java programming, C, C ++ and PHP skills. If you are a web developer you should know how to protect against SQL pins, which will be useful for you as a cyber security developer. If you are a software engineer, you need to know how to minimize the vulnerabilities in software that can be used as a security engineer.
Soft skills
Soft skills also play an essential role when interacting with anyone in the cybersecurity industry, and they are essential for every industry. For example, in your cybersecurity career, working closely with partners and other groups on matters that lack technical knowledge means you can report technical issues to other colleagues in a non-technical way. .
CyberSecurity Experience & Resume Building
Many employers must have prior work experience in information security or related field for cybersecurity job seekers. It is highly recommended that one get internship and short term work experience to get a better job.
Here are some tips you can get to build a strong resume for your cybersecurity career:
Blue Team and Red Team Specializations: The Blue Team specializes in defensive cyber security and the Red Team specializes in attack technologies in cyber security.
Cloud computing: Cloud computing is very popular these days, where people store resources such as files, servers and applications on the Internet. The security of cloud computing is also something you need to learn.
Database Modeling: Database modeling or designing programs help you understand database concepts. It tells the follower how the data elements interact with each other.
HERE'S WHY A CAREER IN CYBERSECURITY IS THE BEST OPTION FOR YOU!
Is CyberSecurity a Good Profession? Absolutely! If you have a cyber keep and IT background, you will be at the forefront of the cybersecurity industry. Cybersecurity as a profession is not only exciting but also one of the safest career options in these challenging times in the competitive world.
According to Mordor Intelligence, the cybersecurity market in 2019 was $ 161.07 billion; The market is expected to reach $ 363.05 billion by 2025 with a combined annual growth of 14.5% in 2020-2025.
Also, if this is not enough to motivate you to pursue a career in cybersecurity, this data should definitely be done. According to the US Bureau of Labor Statistics, jobs in the IT sector are projected to record 37% growth from 2012-2022 – which is much faster than the average for all other jobs, the department said.
Wage quality is fantastic, and there is always room for growth in this vast field. According to the professional network LinkedIn, the average annual salary for a cybersecurity analyst career starts at 4.20 lakh a year. It can go for INR 9 lakh and above.
An IT professional learns new things every minute of every day. A cyber security career guarantees that you will never get bored with a new puzzle to be solved.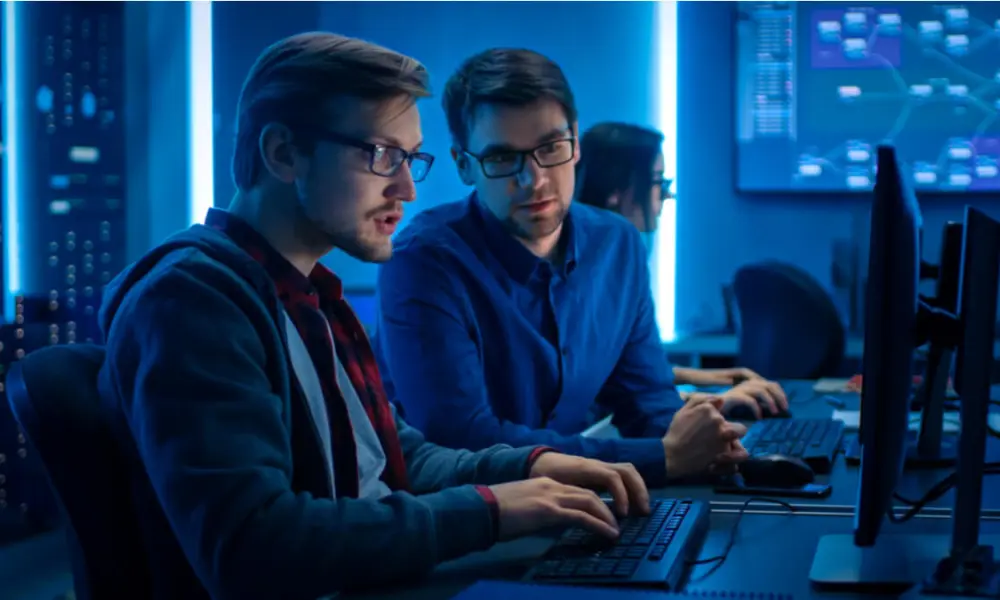 The Learning Path
To advance towards the cybersecurity domain, you need to start with the background of technology and information technology. While a bachelor's degree focusing on information technology is one of the prerequisites, you must also have an in-depth knowledge of the latest industry trends. You need to update every tool that comes on the market, all the breaches and hacks, and what is the hole that caused the breach.
There are a large number of resources on the Internet that you can use to expand your knowledge. Also, with all domain knowledge, you need to have strong basics of data networks and operating systems and a scripting language like Python.
Word To The Wise: If you are an expert working in an ecosystem that includes programming, data, networks, etc., you can make the most of it to brush up on your skills and knowledge. This will be of great help to you when you move into the field of cyber security.
Instead of following the general path of learning, if you want to immerse yourself deeply and focus your full attention on one domain, you can always take a cyber security training class.
There are many companies that run classes with a full focus on ethical hacking and cyber security – they even come with full-time and part-time forms. Also, these companies train you on how to write your certification exams.
Start Cybersecurity Career Today
In today's digital age almost every company needs a security expert! There has never been a better time to start a business in cybersecurity. If you are proficient in security practices and have relevant experience, there are many cybersecurity jobs available in all fields and industries.
Conclusion : It is time to move on to cybersecurity Industry
Do not allow your inexperience or qualifications to distract you from cybersecurity. Industrialists are shouting that people from all walks of life should enter this bustling area. If you are good at problem-solving and you want a challenge, you should definitely think about switching to the field of information security.
You may need to hone some of your computer skills by obtaining certifications, but you can do many of these online and in your own time; It is entirely possible to move sideways to cybersecurity by creating a portfolio of certificates. The experience will continue, and soon you will call yourself a cybersecurity expert.
Git services offer a wide selection of training courses, designed to help push your career to the next level. Our proven solutions are designed and priced to assist organizations and individuals in achieving success.