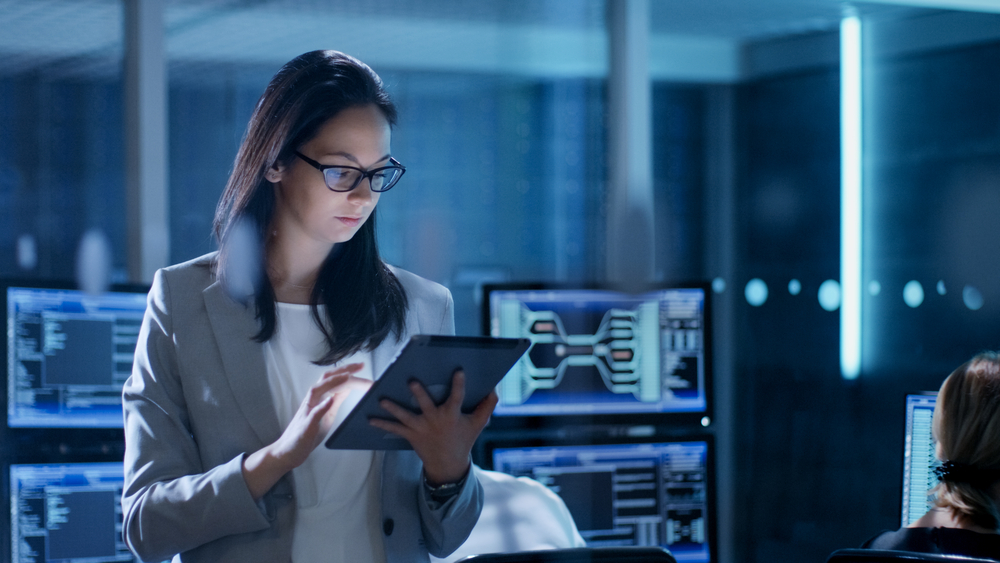 When the epidemic hits the world, many companies are exposed to cyber threats. Ransomware attacks that arm cloud resources are becoming nightmares as they make networks more vulnerable. Because of this, there is a golden opportunity for those with the right skills.
The Global Institute of Technology (GIT) provides comprehensive training and full-services certification testing in 2 locations: Fairfax and Richmond
By 2022, the demand for cybersecurity professionals will continue to increase, and if you want to start a business in cybersecurity, but do not know how? Then you are in the right place.
What is cybersecurity, and why is it important?
Cybersecurity is a field dedicated to the security of computer systems, data, and information networks. The risks to these systems are enormous and include the following:
Physical hazards to hardware such as the power grid of a region
Attempts to shut down these systems (for example, a service denial attack that makes servers inaccessible)
Unauthorized access/hacking into organizations such as spying, stealing intellectual property, or possessing data recovery amounts
Reconstructing systems such as turning a child monitor into a spy camera or undoubtedly using cryptocurrencies to mine victims' personal computers from their intended use
Anyone using a computer, smart device, and/or the Internet is at risk of cyber-attacks. According to cybersecurity company Lumu, 69% of North American companies will be affected by ransomware by 2020.
Similarly, in 2020 the United States experienced a major government-funded cyberattack that affected at least 2 branches of the federal government, 4 states, and several large corporations, including Microsoft, Equifax, and Cisco Systems.
Cybersecurity Ventures predicts that the financial implications of cybercrime will rise to $ 10.5 trillion in 2020 (from $ 6 trillion in 2021), and that stocks will continue to grow as companies seek to develop robust security strategies.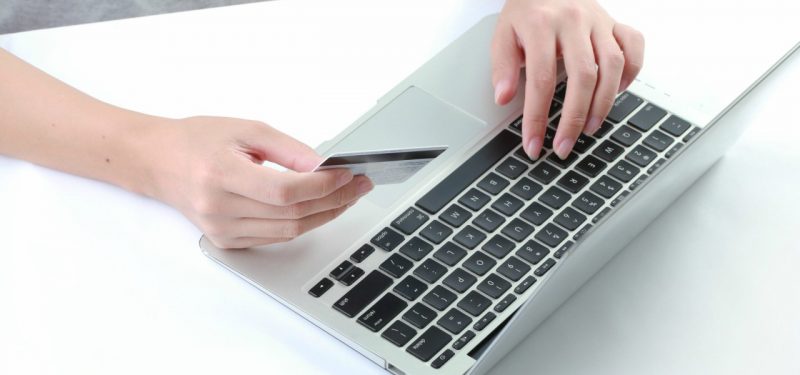 Before you start cybersecurity, you need to know the cybersecurity requirements:
A person needs a bachelor's degree in computer science, or a similar field, with firewalls and various types of endpoint security, as well as languages ​​and tools such as C ++, Java, Node, Python, Ruby. All in all, you need the latest troubleshooting capabilities and the latest information on the latest cybersecurity trends.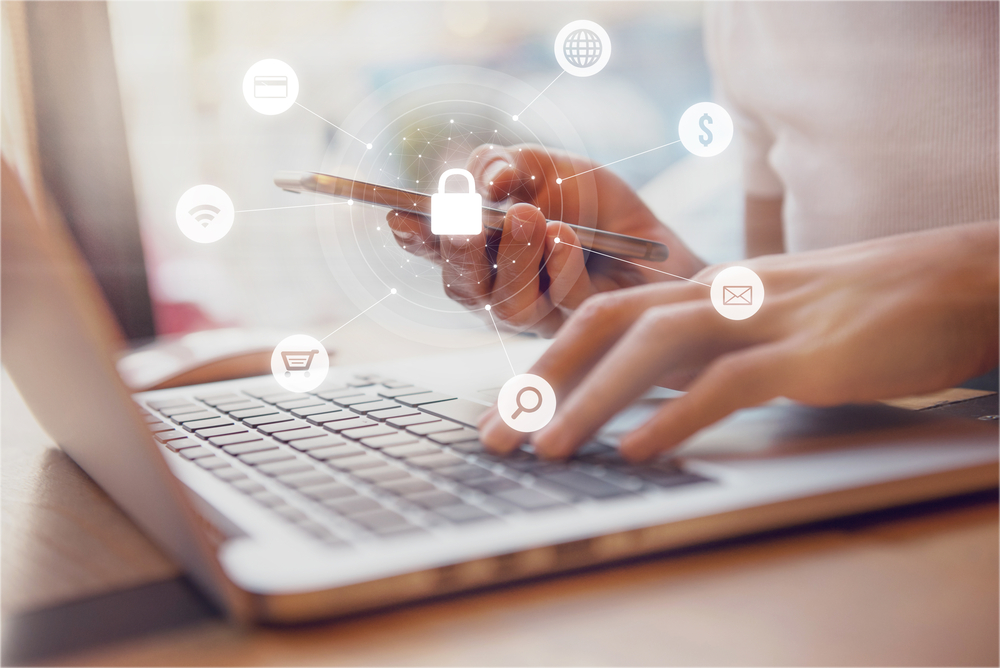 Skills
You will need a specific set of skills to excel in any field. In cybersecurity, you need to have problem-solving skills, technical skills, knowledge of security on various platforms, basic computer forensics skills, and most importantly the desire to learn.
What are some of the most difficult technical cyber security skills you need to know?
So, what do cyber security professionals do? In this section, we will look at some of the technical tasks and methods that may be of major importance to experts in this field.
Infiltration detection
In 2019, DataProt reported that 88% of professional hackers could hack into a company within 12 hours. Companies need full-time surveillance to try and catch bad actors before they cause damage to key systems or steal data. Infiltration detection is the second line of defense to mitigate (after prevention) the threat of cyber attacks.
Penetration test
So how to prevent infiltration? Start with the penetration test (commonly referred to as the 'pen test'). Authorized hackers carry out simulated attacks to detect vulnerabilities that can be exploited by real hackers. Even these 'ethical hackers' or' white hackers' 'phishing attempts against real employees can determine whether they are subject to such attacks.
Malware analysis, mitigation and reversal
Malware can be particularly vulnerable because it is easy to create and customize, and is designed to avoid being detected when it causes damage. Cybersecurity analysts need to respond quickly to malware attacks, evaluate and modify damage in real time to maintain business continuity.
Risk Analysts and Safety Analysts
Risk management space is growing, and risk analysts are helping to draw a broader picture of real and imaginary areas. Security analysts, meanwhile, are focusing on taking into account the set of tools and technologies currently available when developing innovative security solutions to reduce risks. Many of the best skills in cybersecurity include a wide range of security analyzes, which is an important part of development.
What soft skills do you need in cyber security?
Strong soft skills such as communication are important in cyber security. Hackers and programmers have a specific image, and you will want to fight this image, and focus on improving your soft skills as well as your hard technical skills. This will help your daily co-worker relationships and be important for future interest in management.
The most important soft skills you need in cyber security are:
Customer mindset
The ability to understand what a customer wants – and to find a solution that satisfies them – is fundamental to any business. Whether the 'customer' is your company's customer or an internal group that needs your help in a project, you will stand out if you have a 'customer service' mindset.
Communication ability
Good communication in the modern business environment is a superpower in practice. Also, needless to say it was beyond well written and spoken. Show that you can actively listen and explain people's opinions correctly, and your work and relationships will benefit as a result. Don't forget the key part of communication: set expectations exactly based on your time management, deadlines and resource needs.
Problem-solving
Most programming solves the problem, and it is important to bring that capability to other challenges. Implement logical processes and techniques so that everyone will value your input in their projects.
Curiosity
Programmers often do not understand their industry leaders because they do not understand their industry. Similarly, new programming languages, applications, and challenges present an urgent need to pursue education. Intellectual curiosity will help you to ensure that your hard-earned skills do not expire.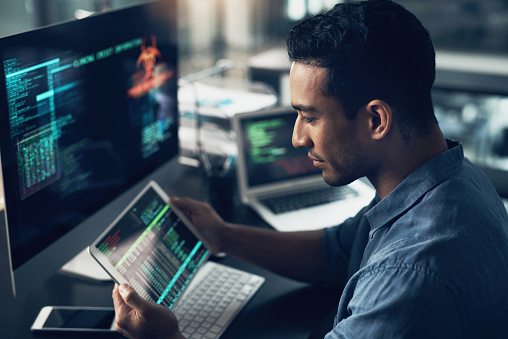 Cybersecurity Books for Beginners
Books are best friends, and you should read our important ebooks while pursuing a career in cybersecurity. To understand the basics of cybersecurity, including different cybersecurity threats, ethical hacking, and many more you should read "Cybersecurity Career guide". If you are from a non-technical background and need simplified cyber terms in plain text and non-technical English then "Server security" is for you.
Career in CyberSecurity
Professional cybersecurity professionals include cybersecurity generalist, network security engineer, cloud security engineer, application security expert, identification and access management engineer, security architect, penetration tester, malware / forensic analyst. Analyst, Cryptographer, Security Trainer, CyberSecurity Engineer, etc.
The list does not end there, and there are many, almost all of these levels require at least one or more cyber security certificates. Banking, the federal government, cybersecurity law, utilities, etc. are the industries where a cybersecurity expert can start a business.
On the other hand, some businesses feel the urgent need for certified and experienced cyber security professionals. Those industries: –
Financial services
Government
Health
Production
Retail
Cybersecurity carrier path provides job security:
It is not surprising that the placement of cybersecurity professionals will become much brighter over time. According to the ISC2 (International Information System Security Certification Consortium) report, cyber security professionals will triple their size by 2022. Companies are constantly looking for qualified and competent cyber security professionals to provide a secure digital environment. Institutional risks to all their shareholders.
At this time, joining the cyber community is one of the smartest moves that individuals can make, where job security, longevity and a long list of paths and opportunities to welcome newcomers are ready.
Opening up many job opportunities
By improving yourself in the field of cyber security, trainers will reveal the many paths offered in this space. The cybersecurity industry generally seeks out the best skills in cybersecurity, which opens up a wide range of job topics listed on the boards. Here are some great cybersecurity job titles for cyber searchers.
CyberSecurity Advisor
CyberSecurity Analyst
CyberSecurity Manager
CyberSecurity Administrator
Software Engineer
Network Engineer
Systems Engineer
Security Auditor
Vulnerability Analyst
Cybersecurity expert
CyberSecurity Technician
Incident Analyst
Network Architect
In Linkedin's recent search, there are many job opportunities with different experience levels related to cybersecurity.
Administrator
Director
Middle-senior level
Associate
Initial stage
Training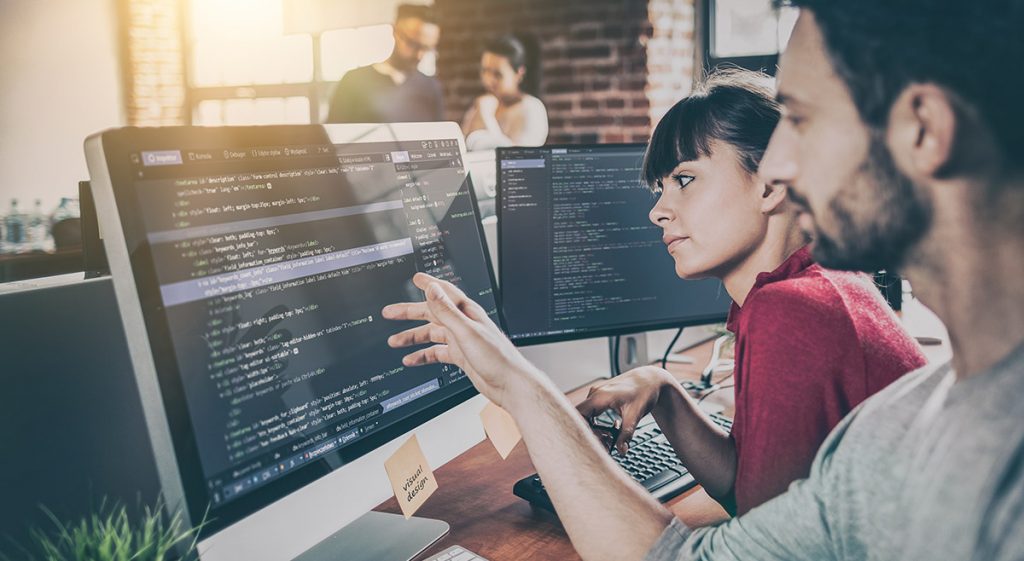 Where can I network with cybersecurity experts?
Degrees, certifications, and experience are useful things to start and advance a business in cyber security, but networking can also be useful. There are many organizations, both formal and informal, that bring together cybersecurity experts. Conferences are great places to network and grow knowledge. There are a few to see here but also see local "meetings".
LinkedIn has several security-focused groups – find one that interests you
Insecurity is a system that combines the benefits of cyber security
RSA Conference
Infosec Europe
RANT – Another networking system for security guards
Blackhat America
Identification
IT TRAINING COURSES AND CERTIFICATIONS FOR PEOPLE WITH NO EXPERIENCE
As a business person with a tablet, when considering applicants, you should consider whether the United States government requires a CompTIA Security + Training Certificate. This course is an excellent foundation for cyber security for any student starting a new life. Other common certifications include CompTIA CySA + training and the Certified Protocol Hacker (CEH) training course.
The IT-based job roles you have in the past will help you reach entry-level. Having three to five years of experience in information technology can help you get a job. Having a solid foundation in both infrastructure and development can put you on the right side of the application board. These basic certificates are also available to intellectual point students.
The following would be great additions to your resume:
Cisco Certified Networking Associate (CCNA) Training Course in Security
CompTIA Linux+ Training Course
CompTIA Security+ Training Course
CompTIA Network+ Training course
We offer a wide selection of training courses, designed to help push your career to the next level. Our proven solutions are designed and priced to assist organizations and individuals in achieving success.
Use network and LINKEDIN
Start networking with other cyber security experts. These colleagues know who is being hired and who is going to a different level. A good connection can create your next cybersecurity situation. You need to get your name and search for an opening.
THINK OUTSIDE THE BOX
Critical thinking is essential. Think outside the box. Think like a hacker, a cyber-criminal. Find ways to open vulnerabilities by thinking outside the box. Cyber ​​warriors must question everything and use the tools available to them. How does the technology work? A cyber warrior must have a good foundation for how each technology works. How Do Networks and Cloud Computing Work? How does the technology work without design? Analyze and understand technologies, policies, applications, and the people who use them. If you find a vulnerability or weakness in the system, you need to determine the best course of action to achieve a solution that protects the environment.
Conclusion
It's time to move on to cybersecurity
Do not let your inexperience or qualifications push you away from cyber security. Industrialists are shouting that people from all walks of life should enter this bustling area. If you are good at problem-solving and you want a challenge, you should definitely think about switching to the field of information security. You may need to hone some of your computer skills by obtaining certifications, but you can do many of these online and in your own time; It is entirely possible to move sideways to cybersecurity by creating a portfolio of certificates. The experience will continue, and soon you will call yourself a cybersecurity expert.
Global Institute of Technology (GIT) Services is committed to being a professional and responsible one-stop source for Information Technology (IT) services. Visit our website here to learn more.