How to start a career in Cloud Computing?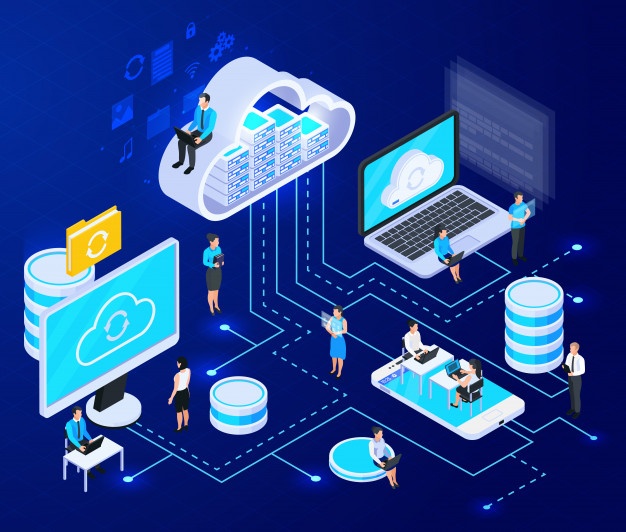 In today's world of information technology, cloud computing is one of the most sought after and fast growing industries. According to statistics, almost 90% of companies worldwide are already in the cloud, and the global public cloud computing market is poised to cross $ 350 billion by 2021. Also, most companies spend more than a third of their money. ID Budget on Cloud Services. In fact, cloud computing is here to rule and will require more and more skilled professionals, and it will be enough to motivate you to make a career in the cloud computing field !!
Entering the field of cloud computing can take time and effort. Fortunately, there are some simple strategies that can speed up your learning curve.
Now the question arises – How to Make a Career in Cloud Computing? Meanwhile, in your quest of knowing a roadmap for making a career in Cloud Computing, you are firstly required to know What is Cloud Computing? Cloud Computing is the management of computing services such as storage, servers, data, networking, etc. over the internet instead of any physical storage for better and effective functioning. There are various job profiles that come under a Cloud Computing domain such as :
Cloud Developer

Cloud Security Engineer

Front-end & back-end developer

SysOps Administrator

Development Operational Engineer

Solutions Architect and many more.
Okay, now let's back to the approaches that you are required to follow to get your cloud computing career started.
Grow your career in cloud computing training with Git Services
One of the best ways to kickstart your career in cloud computing is with a certificate of honor. The best IT training exams help you to get acquainted with cloud computing, in addition to the required processes and sites you need to learn before qualifying for the full-time cloud level.
Regardless of the cloud platform you consider, there is a certificate that can connect you with the knowledge you need.
One of the highest paid skills in the United States, AWS Knowledge is your ticket to a rewarding cloud computing career. We split our AWS certification into several levels, providing you with comprehensive AWS capabilities at a convenient educational pace.
Azure is an IT professional and developer certified in creating and maintaining cloud-based applications. By mastering the public cloud Microsoft Azure, you can provide cloud services on the Internet. Become a part of the training and fast cloud provider where you will handle the hardware and software requirements for the reputed cloud-using company.
The CompTIA Cloud+ training and certification validates the knowledge and best practices required of IT practitioners working in cloud computing environments, who must understand and deliver cloud infrastructure. 
Pursue multiple different cloud opportunities
Diversify your cloud experiences, brighten up the beginning of your career in cloud computing, and look into different cloud opportunities. For example, by working in a non-profit organization and providing your services, you can add experience and credible references to your application. Make it your goal to create a strong, diversified resume that speaks volumes about your strengths and work experience that protects your skills.
Secure credible references
With the right tips you can take action towards a productive life in cloud computing. Whatever the compensation, take advantage of every opportunity to provide cloud services. In addition, create valuable links on the days you participate in cloud training. When you offer the best job, clients and employers pay attention – when it comes time to apply for a professional cloud computing position, these same people can serve as reliable tips.
Given a choice, many employers choose employees with consistent, quality work experience. You can increase your chances of hiring by upgrading your portfolio – a collection of your work that highlights the best you can offer. Your portfolio includes previous employers' jobs, internships and job openings. You can also add finished products from reputable certifications. Build a strong portfolio by listing your credentials in Cloud Computing Training and IT Training, Prove that you are qualified for any Cloud Computing job. Keep your digital portfolio up to date; Portfolio fit shows your responsibility and commitment to the work.
Follow Cloud Computing News Sites and Blogs
In the information age, there is no excuse not to stay up-to-date with all that's happening in your field of expertise. Having knowledge about what's going on can vastly improve your chances of being successful because you are always aware of new innovations or changes to regulations in the industry. It can be tiring following so many different sites. Luckily there are plenty of aggregators out there who do this job for you! Some popular ones include ZDNet, Computerworld, The Verge, InfoWorld.
Keeping up-to-date on developments within the industry will help improve your skillset so you can remain competitive in any market.
Share Knowledge and Engage on Social Media
The best way to build a reputation for yourself is to share what you know about cloud computing through blog posts or videos. It builds an audience that follows you and shares your content with others. You can also create profiles on sites like LinkedIn, Twitter, GitHub – allowing people in the industry to see what you are doing.
If you find anything on a social media site related to cloud computing, feel free to contact him and ask that person what they are doing because it will create an opportunity in the future. You do not know whose contacts may be in companies looking for someone with your talent.
Learning from the experience of others who are in your shoes helps you achieve your goals in the best possible way.
Your network is a collection of business contacts you have made in your academic and professional cloud computing career. Whether you are changing careers or wanting to achieve cloud computing status, reliable professional contacts can be a valuable asset. Stay in touch with people you meet in courses, networking events and other cloud circles. These network connections can advocate for your rent, recommend educational resources, or help you better understand the concepts of cloud computing.
Steadily grow your cloud career
As a relatively new, high-demand market for companies and small start-ups, cloud computing is growing rapidly. New platforms, security standards, access permissions, and protocols represent new opportunities to grow and expand your own cloud life. To stay consistent in the current cloud landscape, it is important to keep your skills up to date with regular cloud computing exercises. By improving your skills, you can be prepared for any changes that may occur on the horizon.
Operate with determination
Although cloud computing opportunities are constantly updated, you should be aware that rejection can sometimes be a standard part of the cloud computing job application process. Accepting rejection during any hiring process – a learning experience. Rely on the cloud computing knowledge you have developed during your studies and certifications and be prepared to use previous work experience once you reach a new level. In the meantime, you can always get additional certifications to further improve the quality of your job opportunities.
Look Out for Job Opportunities
Now, what are you waiting for? Yes, after following all the above strategies, all you have to do now is immerse yourself in battle. You can start it by listing the companies and then access them through their official websites or business portals. Also, before applying for a job or planning an interview, you should make sure that you meet the required qualification criteria and have all the skills related to the job description.
In the meantime, as the demand for the cloud industry is high and it shows no signs of declining, you are strongly recommended to take it as your career choice and pursue a successful career in the industry. So, after following the map above, you can easily start your cloud computing journey to achieve your career goals !!
Most importantly – be positive and don't give up! Remember that opportunities are endless. So go out and use them!
Cloud computing is a fascinating and ever-changing industry that offers a great future. There are many ways to become a successful IT expert in the field of cloud computing. The list above is a good place to start. Make sure you follow each of these tips and you will succeed in this ever-growing field in no time.

What are the reasons for choosing cloud computing certification courses?
Cloud computing is a great career option. But without a primer in it, you can not get anything out of it. Cloud computing certification courses act as a primer to let you know the basics on which to build further. 
You can hone your skills using the certificate. Before becoming a part of the cloud computing environment you need to know a few things. Some things:
Good grasp on programming languages like Java, Python, PHP and .NET

Good database management skills

Good understanding of security and privacy

Agil

OS, especially Linux based

Good sense of virtual systems

Complete knowledge of the network
The cloud computing certification is going to cover everything and is essential for freshers in cloud computing.
Once you have completed your certification covering the basics, you can do any of the following:
SysOps Administrator

Cloud Developer

Solutions Architect

Cloud Software Engineer
There are many jobs such as Networking Specialist, Key Account Manager, Cloud Sales and Purchasing. You can choose to work under the cloud environment.
Certification in Cloud Computing can give you the ability to perform well under any of the above jobs and then you can take it further to the optimal standard required for the industry.
There are different types of Cloud computing
Infrastructure as a service (IaaS)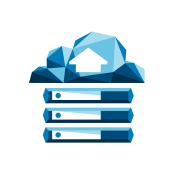 Infrastructure as a service (IaaS) is a type of cloud computing service that provides the necessary computing, storage and networking resources on a pay-as-you-go basis. IaaS is one of four types of cloud services: site as a service (PaaS), software as a service (SaaS) and server-free. Without IaaS, there would be no basic tools for creating the cloud.
Platform as a service (PaaS)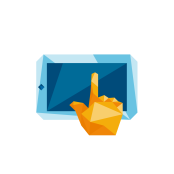 The operating system (PaaS) as a service refers to cloud computing services that provide the environment needed to develop, test, deliver, and manage software applications. PaaS is designed to make it easier for developers to quickly build the Internet or mobile applications, without having to worry about setting up or managing the basic infrastructure of servers, storage, network and database development.
Software as a service (SaaS)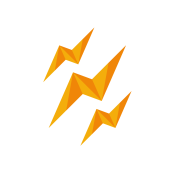 Software as a service (SaaS) is a method of providing software applications on the Internet, on demand, and generally on a subscription basis. With SaaS, cloud service providers host and manage software utilities and basic infrastructure. These providers handle any maintenance such as software upgrades and security connectivity. Users connect to an application on the Internet using a web browser on their phone, tablet or PC.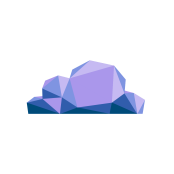 Serverless computing enables developers to build applications faster by eliminating the need for infrastructure management. With non-server applications, the cloud service provider automatically provides, scales, and manages the infrastructure needed to run the code.
Why build your career in Cloud computing?
Cloud computing is at the heart of modern technological solutions. Companies are embracing 'digital transformation' to become more active, competitive and productive.
'Evergreen' enables secure, flexible computer and software access to any size and location for cloud businesses. Public cloud services of global companies such as Microsoft, Google and Amazon offer advanced features such as data analysis and artificial intelligence in a more affordable and accessible way than ever before.
Most companies use cloud computing in some form within their operations – often simple services such as email or backup, but cloud is increasingly the only option for their future computer needs.
This demand for cloud solutions creates a great need for cloud professionals to help design, improve and support these solutions. By choosing a career in the cloud, you will help businesses adapt their technology and embark on a lifelong learning journey that has been sought around the world for decades.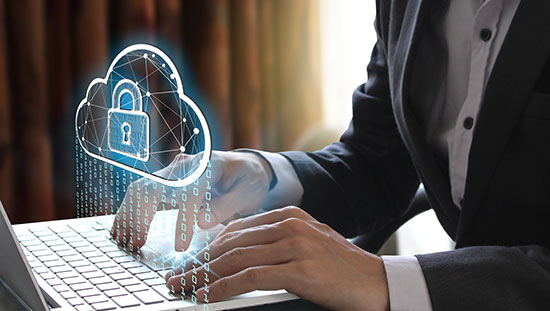 What are the careers in cloud computing?
The surge in interest and use of cloud computing as a career option has drastically altered the skill set required in today's market. Many cloud computing career prospects have emerged in the job market as more firms shift away from their traditional data-centric approach and toward cloud-based services.
Cloud has emerged as a rescuer in the pandemic/post-pandemic for company continuity, allowing online learning to support remote work. Given the increased need for Cloud services, it is logical to assume that graduates and young professionals should be aware of and interested in this field. However, the right trajectory is to sign up or enroll in a reputed institute or university that provides cloud computing courses.
Obtain a cloud computing certification to stay prominent if you want to fetch a job that pays a hefty salary. 
Below are the job variants individuals may venture into upon completing a computing course and acquiring a cloud computing certification.:
Cloud consultant:

A cloud consultant's job is to do numerous technical studies and research to determine the optimal cloud plans for your firm. 

Cloud Engineer:

They are in charge of monitoring, managing, and repairing a variety of cloud-related problems. Candidates in this category must be well-versed in the whole cloud computing skillset.

Cloud Infrastructure Engineer:

The primary task of this position is to design infrastructure for cloud systems and their accompanying networks. 

Cloud Architects:

Professionals who implement a company's overall cloud strategy are known as cloud architects. 

Cloud DevOps Engineer:

They are seasoned IT experts who are well-versed in various IT fields and technologies. They also have a strong programming background. They collaborate with other cloud developers to incorporate a wide range of cloud-based technologies. 

Cloud Data Scientists:

They are in charge of developing new algorithms and data models for the company. These cloud computing professionals also build dependable infrastructure and assuring data integrity and compliance.

Cloud Security Architect:

Some corporations request more extensive and sophisticated security solutions for their cloud architecture from a cloud security architect. This position is also responsible for guiding the security vision and developing security policies to improve cloud security. 
Is Cloud Computing Good For Freshers?
Cloud computing is a very good field for freshers because there are a lot of opportunities in the field of cloud computing and there are very few professionals who are truly skilled and competent in the matter of operating cloud computing platforms.
The answer to the question – "Is cloud computing good for freshers?" is that yes, it is very good for freshers.
Join the cloud career race today!
Even without a degree, you can still invest time in your future cloud computing career. Whether you choose Google Cloud, Microsoft Azure or AWS as your preferred site, each program offers services that adapt to different business and corporate portfolios. Do you know which exercise you would like to choose? Talk to our experts at Git Services to start your cloud computing training today.