7 Reasons to Choose a PMP Credential for your Career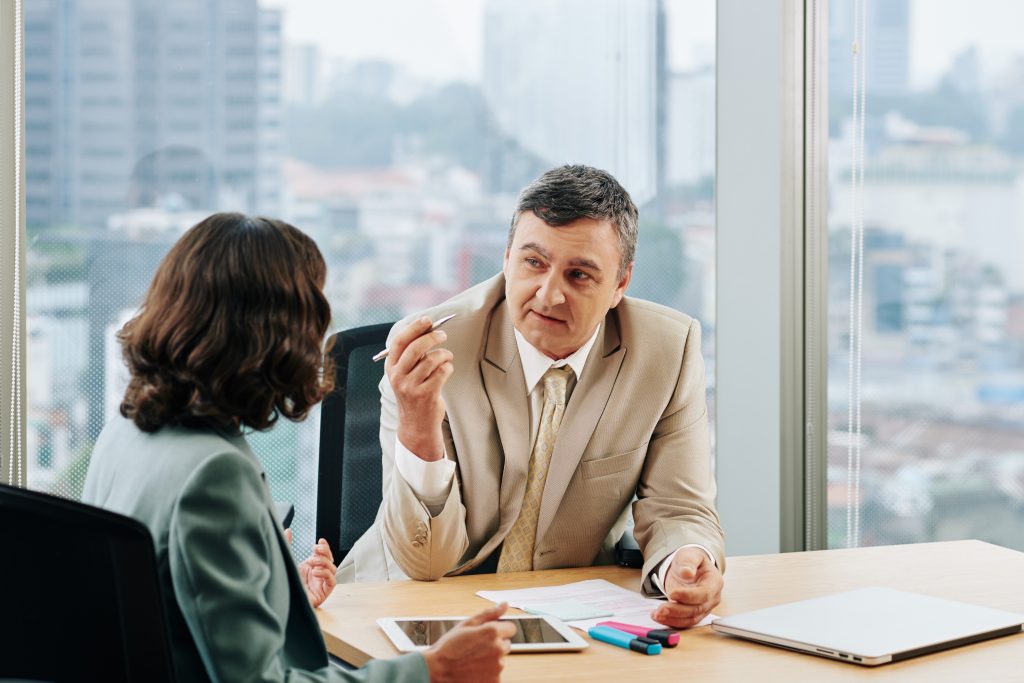 The certificate has its merits. They improve resumes, promote higher pay and help retain work. But the main question is, but which certification is best?
The Project Management Institute (PMI), a non-profit organization, is a leading member association for project management practitioners. Certification measures your ability and project management expertise by verifying the skills and knowledge needed to plan, execute, budget and guide a technical project. Eligible applicants must have project management experience and 35 hours of relevant educational qualification requirements.
As companies struggle with difficult economic conditions, proven project planning, budgeting, and management skills will only be important for a limited period of time. PMI's PMP Certification is the perfect way to express that expertise in an application.
There are many more reasons to choose PMP training and certification besides those listed below. Below are the top 7 reasons for getting a PMP certification, as it can have an immediate direct impact, and others not listed below can be felt over time and experience.
PMP Certification Training Course
For your next role as a project Manager
What is PMP Certification?
PMP (Project Management Professional) certification is a well-recognized and valuable certification in project management. PMI is a project management institute, a global non-profit organization that administers leadership certification and certifies professionals who wish to further enhance their knowledge of project management practices worldwide.
It basically supports your career development while supporting international standards in terms of skill development, education, assessment and vocational training.
As businesses hire people from different cultural backgrounds, the need for project managers with standardized skills increases. These project managers will carry out projects in computer restructuring and turn strategic visions into concrete goals while ensuring effective outcomes agreed upon by all parties involved in the process. It is important to balance different constraints such as time, resources and budget.
The Knowledge Project Management System (PMBOK) sets the industry standard that guides the PMP exam with five performance domains. It is best if you are familiar with topics such as project initiation, project planning, project implementation, project monitoring and control, and project closure. It should also be noted that PMBOK is not the only reference for PMB selection. The PMI has listed several tips on their website for preparation for the PMP exam
You can obtain an industry-accredited project management certificate with PMP training as a qualified PMP candidate. There are many benefits to PMP certification regardless of the difficulty. Let's see how making PMP certification an essential part of your career.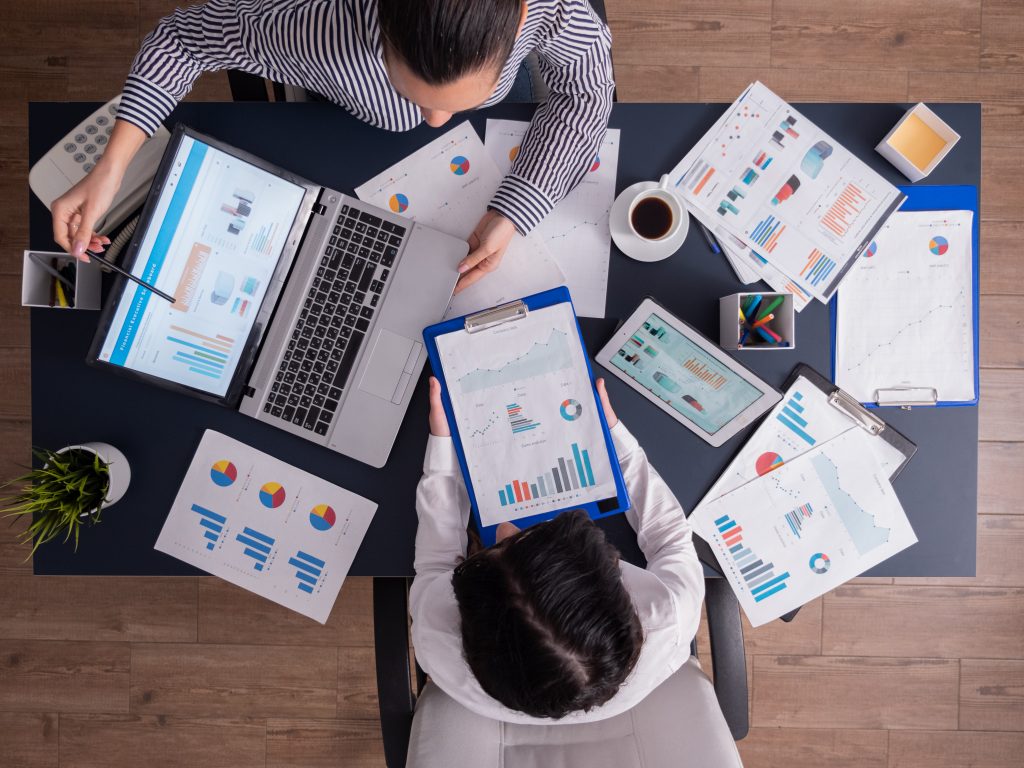 Why Choose a PMP® Credential?
Simply put, project managers with professional certifications are likelier to earn higher salaries and have more opportunities for advancement than those without certifications. The two most common project management certifications are PMP™ and PRINCE2™. There are benefits to both certifications; those who want to become project management experts may elect to obtain multiple certifications.
Git services offers multiple project management training courses and learning paths that can help aspiring project managers get not only the education they need to pass certification exams but also real-world knowledge useful for any project management career.
PMP and PMI have registered marks of the Project Management Institute, Inc.
Want to know about the PMP® certification? Check out the Git services PMP® certification training course.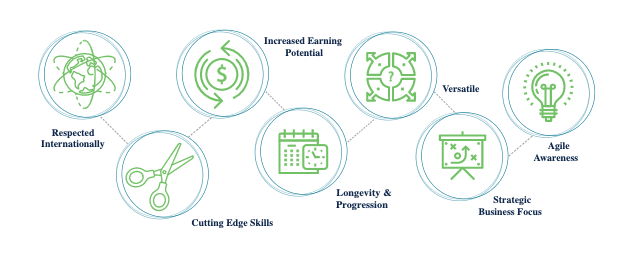 Top 7 Reasons To Choose PMP® Certification
1.A PMP® Credential is Internationally Recognised
Employers around the world need proof of competence in your project management skills, and internationally recognized certification is the best way to establish this.
PMP® Certification has long been established as the trademark of experienced, highly competent project managers.

2.Cutting-Edge Skills
The Project Management Institute, Inc. (PMI)® are committed to ensuring that their credentials remain up-to-date, providing project managers with methods and skills needed to succeed in today's climate.

3.Increased Earning Potential
PMP® certification is universally respected, setting up certification holders excluding non-certified, inexperienced project managers. Receiving a PMP® certification will affect your salary, which can increase by up to 23% $.
4.Longevity and Progression
Instead of rewriting your PMP® exam, further professional development and improvement is needed to maintain your PMP® certification through PDUs (Professional Development Divisions). This can take the form of further training or study.

5.Versatile – working with your career path
The skills you gain by completing our PMP® exam preparation course will be adapted to suit any project in any field. Your versatile project management skills will make you an attractive opportunity for any employer.

6.Strategic Business Focus
Wisdom Project Management System Guide (PMBOK® Guide) – Sixth Edition Updated in 2017, this version values ​​the role of the project manager and focuses on integrating projects with the overall strategic business objectives. The skill in this area is the most powerful skill for any project manager.
7.Agile Awareness
Agile project management is the fastest growing method globally. It is used for more projects than ever before, in many fields. It can be used very effectively in conjunction with "traditional" project management methods. PMBOK® Guide – The sixth edition (from which the PMP® syllabus is derived) considers active practices in each area of ​​knowledge.
Our PMP® exam prep courses aim to prepare you fully for PMP® exam success. We combine 4 days focused classroom training, delivered by PMP® credentialed trainers with 60 days unlimited access to our PMP® exam simulator.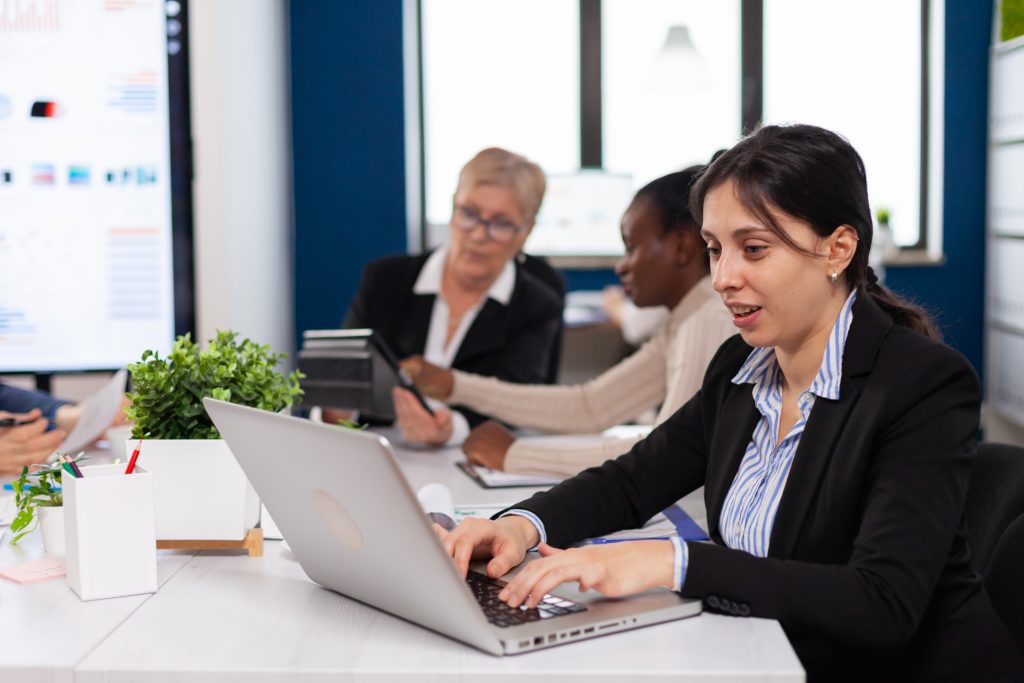 What Do Project Managers Do?
The basic principles of project management include planning, organizing, securing, controlling, managing resources and tasks, and achieving specific business goals. Project managers determine strategies for launching a project, evaluate and understand project requirements, analyze, bring in the necessary experts on the team, and monitor the progress of the work.
Additionally, a project manager:
Decides which skill sets are required for the project

Sets the budget for the job

Conducts meetings to monitor the progress of the project

Sets the schedule and timeline for the project and all sub-projects

Determines how the work will end

Reports of progress to shareholders

Manages group and organization culture

Many projects, schedules and tasks can be very tricky, but with practice and experience, individuals can learn to handle this and more.
Scope of Project Management
Like many jobs, project management requires that a person have different skills to succeed. In addition to interesting organizational skills, project managers need to be competent problem solvers, have above-average mathematical skills, and clear communicators. For those who enjoy various responsibilities, a project management career can be a good competition.
Some other reasons to study project management include the following.
The demand for project managers is high. The Project Management Agency (PMI®) expects 22 million new project management jobs by 2027.

Different types of businesses need project managers. Although very common in the field of information technology, project-based work is also common in business services, oil and gas, finance and insurance, manufacturing, construction, and utility industries around the world.

Salaries for project managers are competitive. According to Glassdoor, the national average entry-level project manager's salary is $ 59,680.

The course helps prospective project managers to acquire the various skills needed to perform the many tasks required to perform a job.

The chances for improvement are high. More experienced, skilled, certified project managers can expect entry-level pay to double or more.

Project managers can really make a difference. They directly affect not only morale but also the grassroots of the company. In addition to the enviable salary, this is a nice reward.
Benefits of PMP Certification
Once you understand what project management is and why it is important, you will understand that PMP certification benefits you in many ways. PMPs are preferred by employers because of their ability to manage projects from start to finish when meeting timelines and budgets. Below are some points as to why PMP certification is essential for your career:
Adds value and credibility to your resume

Provides industry recognition

Helps you learn and enhance your skills

Allows you to earn a higher salary potential

Provides networking opportunities and establish influential relationships

Validates and provides a chance to demonstrate your dedication

It helps you rise to the occasion
Continue to Learn and Grow
Continuing learning is important for your growth in this emerging field. You need to learn more for a better future and develop specialized knowledge of other professions. This will help you to switch from one profession to another. Now you are working in a specific field, but if you want to specialize in any other field or a particular type of project management then you can.
This certificate will add up to your CV and help you move from the current status to the new advanced level.
To learn more about Git services PMP certification training, click here.