Top 10 Skills Needed to Work in the IT Sector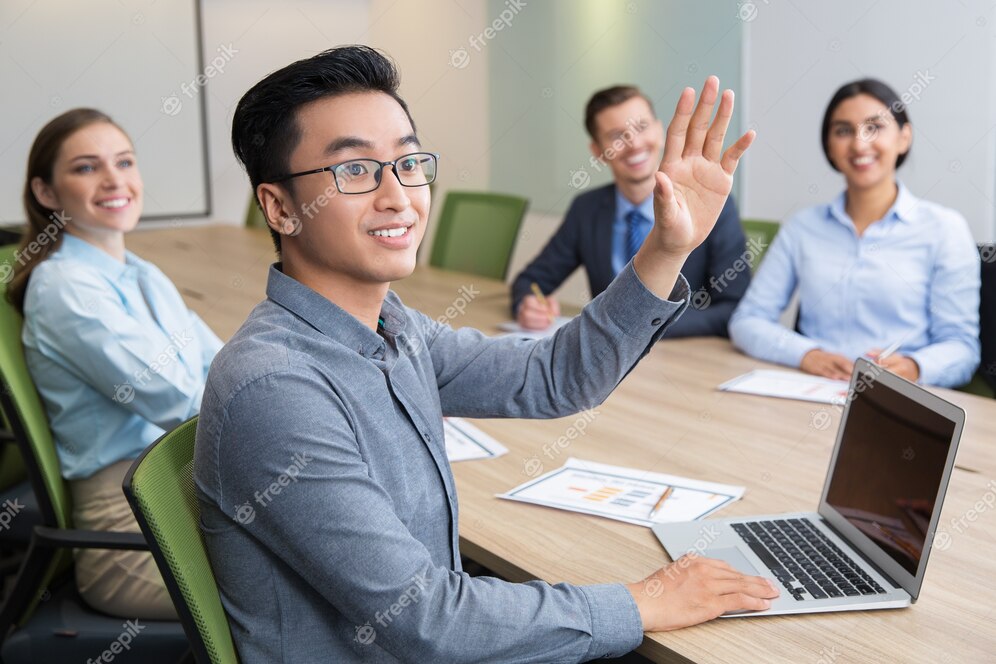 You may think you have not joined IT because you do not have the technical skills, but you already have the secret sauce to become an IT rock star. The key components of success in information technology are enthusiasm and a desire to learn. You can teach all the technical skills you need, but without the right software skills you will not be able to rise to the top in technology.
Soft skills are qualities that are inherent in your personality. They often cannot be taught or are a little difficult to teach. They are essential for personal success and often success at work. You may be wondering what jobs you need the skills that come naturally to you. If you are interested in which jobs require communication, problem solving and analytical skills, read on.  To work in the IT sector you need to possess certain niche skills to set you apart from the competition.
Git services offer a wide selection of training courses, designed to help push your career to the next level. Our proven solutions are designed and priced to assist organizations and individuals in achieving success.
What Are Information Technology (IT) Skills?
Commonly referred to as IT, there are many job opportunities in the field of information technology. From programming and database development to providing general technical or help desk support, there are roles for people in various fields of interest and multi-level expertise.
With the wide range of jobs available, employers are looking for a variety of technical skills when hiring. Depending on the role, some employers may specialize in a particular language or program, while others may seek general computer skills.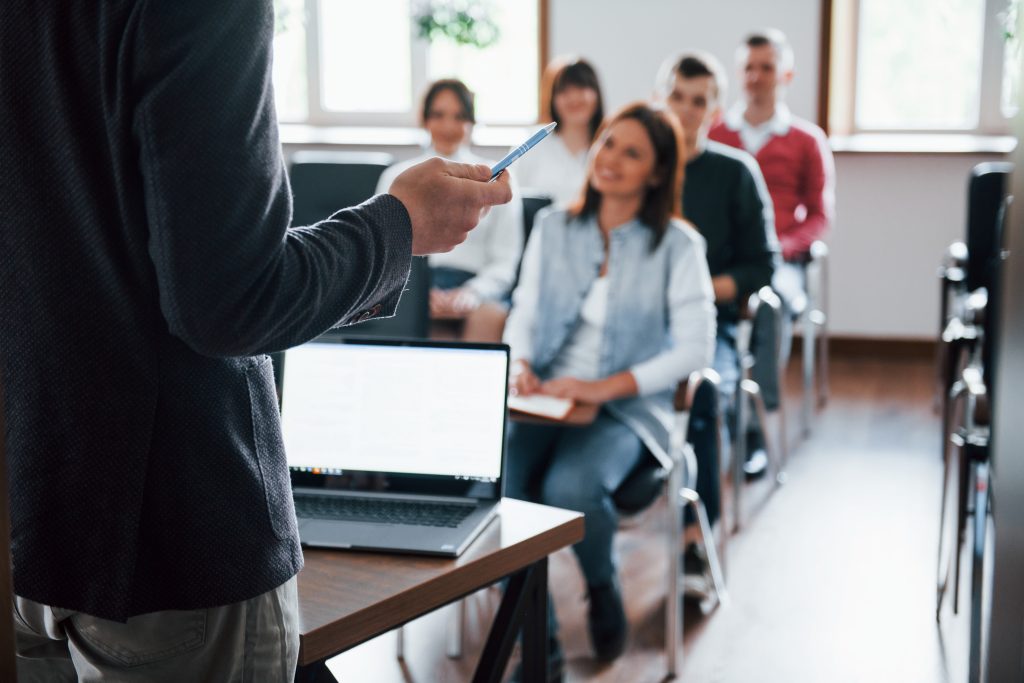 Working in IT can mean anything from resolving an employee's wifi issues to programming an organization's new cloud infrastructure. Because the work is so diverse, the skills you need to know to get a job in the IT field can vary widely depending on your role. Browse a few listings of jobs you're interested in to see which skills you should focus on acquiring.
Here are the top 10 skills needed to work in the IT sector:
1.Technical Skills:
So, what "tough" skills do you need for an IT career? Technical skills vary from job to job. In many cases, it is a myth that you have to be good at math or science to join ID. Some of the most important qualities that allow you to enter the field of technology are the desire to learn and grow and the urge to try new things.
In most cases, you can acquire technical skills with time and effort through training, certification and experience. You do not need to get that experience from a paid job. This can be achieved in a number of ways, from tinkering with the home computer to doing side work, to volunteering.
It will be easier to learn technical skills than some of the soft skills you need in IT. They are often inherent in individuals most suited to the IT industry. Of course, if you do not have all the soft skills listed below, you should not be discouraged from exploring technical jobs. IT jobs come in many shapes and sizes, and in some you need to use smarter skills than others.
2.Communication Skills
As an IT pro, you need to communicate well with your supervisors and co-workers to help them solve technical problems and make the best use of their technical tools. If you are a developer or IT security professional, you need to work well in teams and communicate your ideas well with colleagues. Almost every IT job requires good communication skills, both verbal and written – email communication will be a huge part of your job. Technology is not a separate field, no matter how often it is portrayed. If you enjoy teaching people about technology and explaining technology lessons in a way that anyone can understand, then a career in IT is ideal for you. For example, CIO Magazine recognizes the need for strong communication skills in the field of information technology. In a recent article in the magazine, James Stanger of CompTIA said that soft skills are one of the seven hot industry trends of the future.
3.Analytical skills
Being analytical gives you an important edge in IT, where you will often find logical solutions to problems. Analytical skills allow you to diagnose technical problems and fix them. They help you do things like find out why the code line does not give the desired result or why the server crashes. If you have an analytical mindset, you may be able to diagnose problems before they arise or you may be forced to extract things to get a better idea of ​​how they work. If so, you may have an ID dependent on the product. Examples of analytical skills include the ability to create and read pivot tables in the spreadsheet, identify trends over time, and identify key performance indicators. It is also important to learn how to detect critical events and how to remove externalities from data sets.
4.Creativity
Not all IT jobs require creativity, but it does have effective efficiency in many. If technologists like Mark Zuckerberg and Steve Jobs had not been creative, they would never have come up with their amazing products and revolutionary ideas. Even if you do not want to be the next Bill Gates, your technical task may be to come up with ideas to help improve processes or products or to find innovative solutions to co-workers' technical problems. In fact, one of the key requirements in today's IT work is the ability to creatively use technology to meet a specific business need or to develop a solution that will help the company thrive.
5.Project management
As an IT professional, you will be deceived by many projects and responsibilities, and it is important to meet deadlines and meet criteria. Good project management involves developing professional plans, setting and achieving goals, and working with colleagues to solve project problems. The innate ability to project management will make you more suited to many professions in technology. If you want to move into leadership, refined project management skills also give you an edge. By continuing to execute projects with the help of co-workers, one can receive praise from superiors and be promoted to positions that require more responsibility.
6.Problem-solving
Want to solve puzzles? As mentioned, IT jobs are some of the best jobs for problem-solving. Have you ever spent hours trying to figure out why your personal computer, printer or phone is not doing what you want it to do and having fun doing it? An IT career may be right for your alley. Many of the technical skills required for different businesses in IT can be acquired through tinkering and trial and error, so problem-solving skills are essential for you to enter the field.
7.Resourcefulness
As part of being resourceful in information technology, you can discover technology, software and products that enhance your own productivity and the productivity of others. IT professionals who are well versed in how to utilize available resources tend to shine in their work. And IT workers who are constantly interested in looking for new resources often have an edge. The resource is very easy for those with less technical experience, such as changing the industry. You do not always have to have the answer – you just have to know how to find it.
8.Team Work
Teamwork can be an important part of the life of an information technology professional. They will work within a team, coordinate with senior and junior members of the team, work with commitment to the growth and development of their team, and work with the needs of the business.
9.Leadership
Just as teamwork is a key aspect of an IT industry, leadership is another skill they must have to do it in the industry. They must guide projects, deliver work to their team members, and ensure execution of deadlines without compromising on the quality of the final product.
10.Flexibility
Flexibility is expected of IT professionals as they can be subjected to last-minute modifications or feedback by clients. This is true for other fields as well, but in the IT sector it is more important to adopt flexibility as the suggested changes can mean more work and longer working hours for the professionals.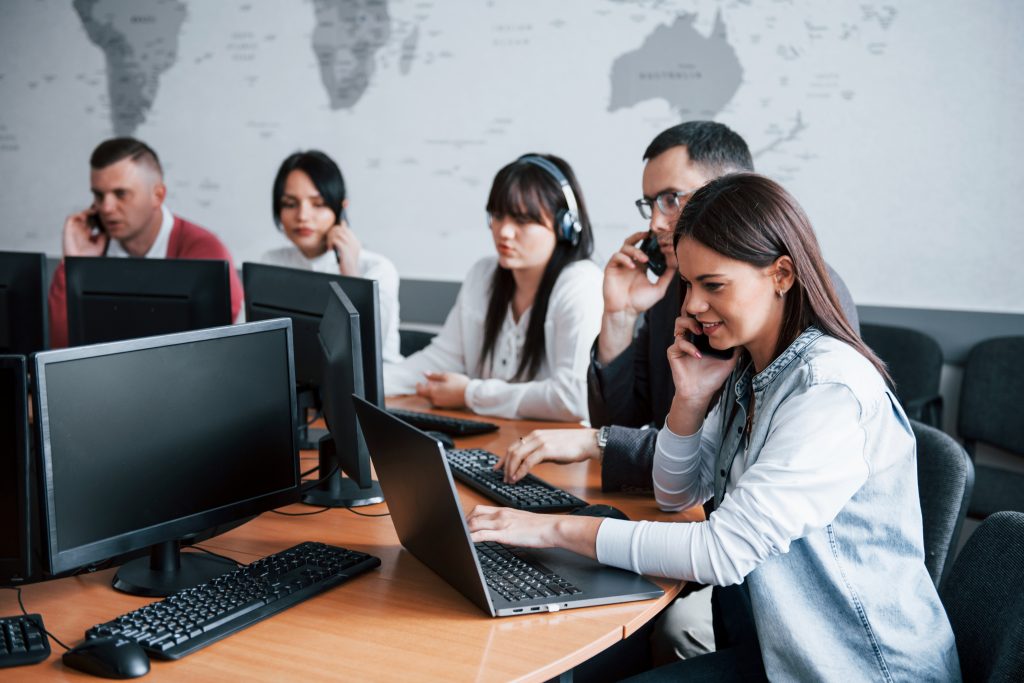 Why look for a job that matches your soft skills?
If you can find a job that utilises your best software skills, you may feel more satisfied at work. You will be good at what you do, you will be good at what you do. At work, you reach a level where you are challenged to "flow" or at the right level and "in the zone". If you already know that you are interested in IT or are trying to determine if it is right for you, talk to our experts to help you evaluate how your personal software skills fit.
Skills you might consider getting to enhance your IT career include cloud computing, programming, understanding systems and networks, and more.
1.Security
Security should be foundational to any IT team. Starting out in a help desk, networking, or system administration role can introduce you to concepts that are helpful to know for security purposes. The following skills can help you qualify for IT security positions—like information security analyst—at the entry-level and beyond.
Familiarity with physical, network, and software security 

Installing firewalls and routers

Data encryption

Risk mitigation strategy and threat analysis

Knowledge of compliance regulations and standards like PCI-DSS, HIPAA, and CCPA

Ethical hacking and penetration testing
Read more: Top 10 Cybersecurity Certifications
2.Programming
Being able to program will be a must for those who want to develop software, web applications, and websites. It'll also be useful for IT workers who want to automate tasks. The languages below are commonly requested of programmers and can be asked of IT professionals as well. You can get started by browsing programming language courses.
Python

C++

JavaScript

Ruby

PowerShell
Read more: Skills Needed to Work in the IT Sector
3.Systems and networks
Making sure computer systems and networks are operating smoothly is central to the work of an IT team. Typical roles specializing in this skill set include system administrators and network administrators. System and network skills can also be useful for working in cloud administration or security as well. On a basic level, these skills include:
Administering diverse operating systems like Windows, Linux, or Mac

Installing and configuring computer hardware and software

Cloud administration and applications

Maintaining local area networks (LAN), wide area networks (WAN), storage area networks (SAN), and virtual private networks (VPNs)

Troubleshooting

Helping employees with technical issues
4.Data analysis
Analyzing data can be useful for a variety of IT tasks. Monitoring performance data helps teams identify security threats or see where incompetence exists in their operations. Database administrators and data engineers are among those who work with data in the field of information technology.
5.DevOps
DevOps— A combination of "development" and "functionality" that acts as a bridge between software development and IT teams. Despite being a field in itself, DevOps capabilities can help in the IT and development aspects of running a company. Working on DevOps means becoming a DevOps engineer. You may need the following skills:
Understanding the theory of continuous distribution

Container technologies such as Docker or Kubernetes

Scripting languages ​​such as Python, Ruby and C.

Familiarity with cloud functions
Cloud computing
Listed as one of the most needed skills of 2022 by Global Knowledge, cloud computing capabilities include anything from building cloud infrastructure to maintaining them. Working with Cloud Technology will open the door to positions such as Cloud Developer, Cloud Administrator and Cloud Architect. Knowledge of the following cloud operating systems can be useful:
AWS

Google Cloud

Microsoft Azure

Oracle
Read more: How to start a career in Cloud Computing? 
7.Machine learning
Useful ability for programmers and data professionals, machine learning, artificial intelligence subcommittee has become one of the most important skills for learning in the field of technology. You can start learning basic skills through an online machine learning course. Specific skills associated with machine learning include:
Parameter and non-parameter algorithms

Kernels

Clustering

In-depth learning techniques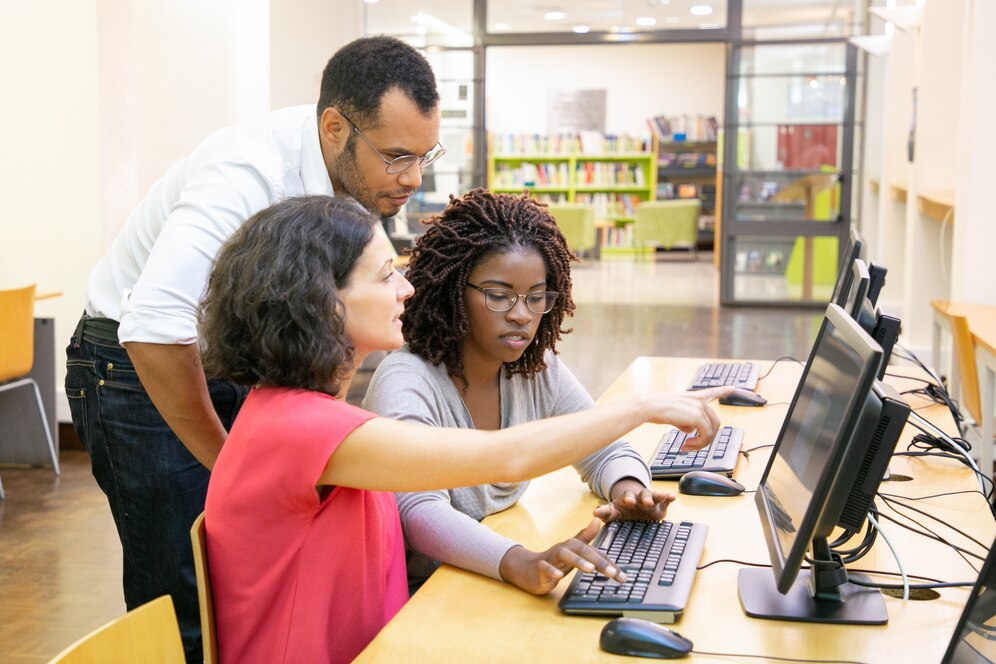 Here are some ways to learn the skills that contribute to a successful career in IT:
Learn for yourself: Many programming languages, data analysis techniques and some IT skills can be self-taught through online courses or home programs. You can find many courses at Coursera, including introductory classes for Python or cybersecurity.
Certifications: A surefire way to ensure that your skills meet professional standards. You usually have to study and pass an exam. See what entry-level certification applies to your interests.
Bootcamps: Usually lasting several weeks or months, boot camps are intensive courses designed to bring you specific skills during that time. Although coded bootcamps are popular, there are also bootcams for topics such as cybersecurity.
Degrees: Graduation in computer science or related field is a structured way to gain the technical skills required to enter the computer world, even if it takes more time than other options. In addition, going to school is associated with higher income.
Changing careers or starting a new one can be a daunting task. But gaining skills can be a good place to start. If you are looking for a place to learn the broad basics of IT work, check out Git services IT certifications – Contact Us